Total Reviews: 6,835 | Star Rating: 4.84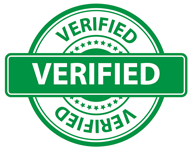 Real Customers, Real Reviews
All reviews are from verified George's Flowers customers. Our verified reviews require a validated order number, purchase date, and email address. They are collected, certified, and monitored by an independent, dedicated review company, See What You Send, Inc., that does not allow reviews to be filtered or deleted, unless requested directly by the customer.
25 Most Recent Reviews
★★★★★
Reviewed By: Janice Rowland
May 25, 2018
"Beautiful"
★★★★★
Reviewed By: Ks
May 25, 2018
"Beautiful!"
★★★★★
Reviewed By: Jean Garcia
May 25, 2018
"i called from California to order flowers for a friend who was in Roanoke Memorial Hospital. The flowers were delivered just a few hours later, and they were beautiful! The "see what you sent" photo was confirmed by a photo that my friend sent to me. I highly recommend George's!"
★★★★★
Reviewed By: Debbie
May 25, 2018
"Love the beautiful flowers and the way they compliment each other!Wouldn't use any other florists!"
★★★★★
Reviewed By: Doug
May 24, 2018
"she loved them"
★★★★★
Reviewed By: McKaughan
May 24, 2018
"This is the first time I have dealt with George's and I am extremely pleased. This is the place I will continue to go to for flowers. Thank you."
★★★★
☆
Reviewed By: Mark Carter
May 24, 2018
"Thank you"
★★★★★
Reviewed By: Amber Clark (Tammy Moore)
May 24, 2018
"It looks exactly like the online picture on your website! I love it! And, I love getting a picture to approve! Thanks so much! Have a blessed day!"
★★★★★
Reviewed By: Pam Draper
May 23, 2018
"Beautiful! Thank you!!"
★★★★★
Reviewed By: kyle johnson
May 23, 2018
"perfect service"
★★★★★
Reviewed By: Jed
May 23, 2018
"Looks amazing"
★★★★★
Reviewed By: julie boxley
May 23, 2018
"stunning!"
★★★★★
Reviewed By: Sheila
May 22, 2018
"Exceptional service. Beautiful floral arrangement. I'll be ordering from George's again, to be sure."
★★★★★
Reviewed By: Tom Blue
May 22, 2018
"The flowers are gorgeous and the delivery was right on time. Thanks so much."
★★★★★
Reviewed By: Ashley
May 22, 2018
"Flowers were beautiful and our mother-in-law loved them! We will be using this flower company from now on! Thanks!"
★★★★★
Reviewed By: Donna B
May 22, 2018
"Wonderful experience"
★★★★★
Reviewed By: Donnajoy
May 22, 2018
"I love the arrangement and especially LOVE seeing a picture of the actual arrangement! You are our go to folks for anyone in the Roanoke area needing flowers. Good job!"
★★
☆☆☆
Reviewed By: julie
May 21, 2018
"Hey guys, I wanted to share my honest feedback about our arrangement, without blasting you on social media. First of all, I want to share what a positive EXPERIENCE I had with George's. A close friend of our family had to have an extremely extensive surgery that ended turning into weeks in the ICU, and a second procedure. Your team followed up w me daily, sharing that they continued to try to deliver, and kept my order on hold. As a matter of fact, they did such a great job, that I knew the status of my friend daily without having to check in w his family everyday bc you team did such a fabulous job following up! We usually order flowers through online retailers for sake of convenience, and enjoying the process of getting to select the bouquet. This time I decided to choose a local florist, trying to cut out the middleman and help a local small business. We were quite disappointed with our bouquet. We spent $60, and the bouquet appears to be the size of a $30-40 arrangement we usually send from online retailers. I had discussed with the associate when I placed my order to go w smaller cube container, but larger arrangement, versus larger vase w smaller arrangement. We discussed bright spring colored arrangement. If you view the photo that was sent to us, this is not what I perceived to have discussed. Not only was it disappointing in size, but the aesthetics of the color scheme is definitely lacking. Not sure what the theme/goal was here? There seems to be a hodgepodge of whatever was left in the fridge, with no real valuable flowers present (maybe the couple of irises?). Mediocre at best. I was left feeling like I made a mistake choosing the local florist, chalked it up to an opportunity to learn the hard way. Then, same day, one of my associates at work received one of the most beautiful flower arrangements I have ever seen. I am not exaggerating!! I am a gardener who keeps a fresh cut bouquet in my own home at all times and this bouquet was absolutely stunning!! Now I am well aware that you get what you pay for when it comes to arrangements, and this was likely $150+, but it was magnificent. I was shocked when I looked at the card, only to find that it came from the same florist as my disappointing arrangement today. This arrangement was sent to Madeline Perry at Banfield Pet Hospital this afternoon. Hers was filled with stargazer lilies, peach roses, pink snapdragons, eucalyptus, all kinds of unique foliage. Things I had never seen or thought to put together, combined for one of the most spectacular arrangements I have ever seen. The color scheme was absolutely stunning. After seeing that, I am curious if I just got a lemon arrangement, or what happened. Madeline's bouquet leaves me wanting to try George's again. Please don't misunderstand, I know that bouquet was no where near $60. But the presentation and professional job is what made this arrangement so spectacular. The coordination of color and texture. I encourage you to look at her bouquet, and then the one we received. I expected this level of professionalism w a local florist, on a much smaller scale for $60. Not angry. No intention of hurting you on social media w my experience. Just felt you deserved to hear why we were disappointed, and that the beautiful arrangement another received on the same day leaves us hopeful for a better experience next time. Thanks so much, Julie"
★★★★★
Reviewed By: Annette Yeatts
May 21, 2018
"The flowers were beautiful and made my birthday celebration even more special. "
★★★★★
Reviewed By: Stella Dent
May 21, 2018
"They are beautiful, thank you so much. Keep up the great work."
★★★★★
Reviewed By: Gil Harrington
May 21, 2018
"Flowers from George's are always elegant and original. I highly recommend you use their services."
★★★★★
Reviewed By: JS
May 21, 2018
"Lovely arrangement"
★★★★★
Reviewed By: julie boxley
May 21, 2018
"lovely!"
★★★★★
Reviewed By: Bailey
May 21, 2018
"Perfect! Thanks for swapping out the carnations - just beautiful!"
★★★★★
Reviewed By: Greg
May 21, 2018
"They are the best no doubt !!"

Powered by See What You Send®.